A quick guide to APA referencing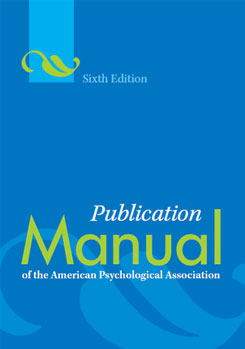 APA style referencing is commonly used in the social and behavioural sciences. An APA reference consists of two elements:
The in-text citation: A brief reference in brackets when you mention a source, citing the author's last name and the year of publication, e.g.

(Smith, 2019)

. It identifies the full source in the reference list.
The reference list entry: Full publication details listed on the reference page, which appears at the end of your paper. The reference provides all the information needed to find the source, e.g.

Smith, P. (2019, April 18). Citing Sources in APA Format. Retrieved April 21, 2019, from https://www.scribbr.com/apa-style/
This citation guide is based on the 6th edition of the APA Manual. The 7th edition, introduced in October 2019, is not yet supported, but we have compiled a quick guide to the most important changes.

Scribbr APA Citation Generator
APA in-text citations
An in-text citation is a concise way to show the reader where the original idea came from and to give credit to the original author. Use one every time you quote or paraphrase a source.
Include the author's last name and the year of publication. When quoting a source, it's also necessary to include the page number(s) of the quote.
An earlier study in which X and Y were compared revealed that …

(Smith, 2017)

.

Smith (2017)

shows how, in the past, research into X was mainly concerned with …
2 authors
When a source has two authors, separate their last names with an ampersand (&), or with the word 'and' when they appear in the running text.
Research shows that there is a great need for …

(Reynolds & Thomas, 2014)

.

Reynolds and Thomas (2014)

write that there is a great need for …
3–5 authors
When there are three or more authors, separate their last names using commas. The last two authors' last names should be separated by both a comma and an ampersand.
Recent research suggests that there is …

(McGuire, Morrison, Reynolds, & Thomas, 2014)

.

McGuire, Morrison, Reynolds, and Thomas (2014)

argue that …
If you cite the same source again, to save space, you shorten the citation. Instead of including all the authors' names, include only the first author, followed by 'et al.' (meaning 'and others').
In this research, many participants made use of …

(McGuire et al., 2014)

.

McGuire et al. (2014)

noticed that …
6 or more authors
If a source has six or more authors, use the shortened version from the first citation.
Lunott et al. (2015)

discuss the …
Organisation as author
When a source does not list an individual author, it can often be attributed to an organisation instead.
According to the company's guidelines …

(Microsoft, 2014)

.
Quotes
When you quote a source, you also have to add the page number to the in-text citation.
According to the company's business plan, 'making an APA Citation Generator is a lot of work, but many students benefit from it'

(Swan, 2014, p. 5)

.
Multiple sources in one citation
Sometimes, it's necessary to cite multiple sources in one sentence. You can combine them into one set of brackets, separated by semicolons.
Various studies show that … (

Docker & Vagrant, 2002

;

Porter, 1997

;

Lima, Swan, & Corrieri, 2012

).
In-text citations explained in under 4 minutes
APA reference list
Every source cited in the text must also appear in your reference list.
The format differs depending on the source type, but every reference begins in the same way: with the author's last name and initials, the publication year or date, and the title of the source.
Use the interactive tool to see the format for common source types.
APA reference examples
Do you want to cite an image, interview, YouTube video, movie, or another source type? We have many more APA Style examples to help you cite correctly.
Sorting the reference list
Sort the references in alphabetical order based on the author's last name. If you are referencing multiple sources by the same author, then sort them by publication year.
When you use the APA Reference Generator, your reference list is alphabetised automatically.
APA formatting for papers
There are certain formatting rules you must adhere to when writing a paper in APA format.
The basic requirements are:
Times New Roman 12 pt
Double line spacing
One-inch (2.54 cm) margins
Left-aligned running head with a shortened title and page number
In addition to these general rules, there are more specific requirements for formatting the title page, running head, abstract, reference page, and headings and subheadings.
Setting up the APA format
This video will demonstrate how to set up the APA format in Google Docs.
You have already voted. Thanks :-)
Your vote is saved :-)
Processing your vote...